Abide in Christ, Inc.
P.O. Box 17921
Hattiesburg, MS 39404-7921
The Purpose of Abide in Christ, Inc.
The purpose of Abide in Christ is to proclaim the Gospel of Jesus Christ and make disciples of all the nations, teaching them the Word of God, the Bible; provide Bible based curriculum for rural pastors and church leaders; shall educate by conducting seminary extension courses, workshops, seminars, revivals, Bible conferences, evangelism training to effectively equip and train leadership; actively participate in evangelism and discipleship of local communities throughout the world; will educate the Christian community and provide financial assistance to national ministries of like faith and practice. Our goal is to evangelize, disciple and provide local pastors or church leadership with the basic knowledge and skills that are necessary to effectively fulfill their biblical responsibilities in the local church. At the end of our courses we want them to be able as pastors and teachers to prepare God's people for service so the body of Christ may be built up to the glory of God the Father.
"I was able to see God at work like I had never known."
Evangelism Workshops
Wil has taught hundreds of evangelism workshops in churches, pastor's retreats, and Bible conferences during the past fifty years in Latin America. These one-day, three-day weekend, and one week evangelism workshops have proven practical and effective in training personal evangelism in a local church setting. These were developed over the years from practical experience working with pastors in Ecuador, Honduras, Panama, and the U.S. Abide in Christ provides a free training manual for all participants. Reports continually come to us of people coming to know Christ as their Savior in the weeks and months following these conferences. Mission churches have been started as a result of these ministries.
Seminary Extension Programs
In January 2005, Wil taught the first in a series of ten courses to begin the new pastor leadership training program in Danli, Honduras. Five intensive courses on books of the Bible were added the next year. These courses were also taught to pastors of evangelical churches in other parts of Honduras and Nicaragua over the next several years. This discipleship ministry now includes courses being taught by Wil at Peniel Theological Seminary in Riobamba, Ecuador. He serves as the International Coordinator and Professor of Biblical Studies at Peniel.
Pray for the Lord's guidance as we seek to provide a cost effective, high quality, professional education experience for rural pastors, evangelists and church workers in Latin America. These humble, financially deprived, dedicated servants of the Lord have had little, if any, formal training at a Bible college or seminary level.
Partnerships
We participate with conservative, evangelical Bible believing organizations in plating churches, discipleship, and in some church construction. Pastors and church leaders of other evangelical groups are invited to study with us. The course material has been prepared from a perspective which represents the historical Christian theology, and is conservative, evangelical and Bible-centered. The Bible is the required curriculum content. We provide the students free of charge textbooks for each course. Statement of Faith of Abide in Christ.
These evangelism projects are designed with a clear focus on church planting with Latin American pastors and missionaries in needy towns and villages. Evangelism teams are at the heart of world missions. "When you are on mission with God, He does the work."
Who are we?
Wil and Ann served as missionaries in Panama, Ecuador, Honduras, and pastored Baptist churches in the U.S. He and Ann are graduates of William Carey University (B.A.), Azusa Pacific University (M.A.), and New Orleans Baptist Theological Seminary (Th.M.). They made numerous trips to Honduras with medical and evangelism teams while pastoring before serving as Field Director for a medical dental mission in Honduras. Wil also served as Director of Missions for Delta Baptist Association in Arkansas for ten years before retirement. He currently serves as Director of Missions for Abide in Christ, Inc. with mission projects in Ecuador, Honduras, Nicaragua, and India.
What can you do?
Partnership missions gives you an opportunity to become personally involved in what God is doing around the world.
Pray that our pastors and church leaders in Latin America will be led by the Holy Spirit to the locations where God is at work, and that we will be sensitive to the leading of the Holy Spirit in each of these ministries. We receive many requests for these courses and evangelism workshops in neighboring countries. Please pray for the Lord's guidance, direction and provision.
When God calls, He provides. Hudson Taylor observed, "God's work, done in God's way, will receive God's supply." We have watched Him do exactly that for 56 years. He opens doors for teams, and then He almost startles them by the way He makes it all possible. As the Lord provides we seek to follow His direction in ministry. If He does not provide financially it is obvious that it is not where He wants us to work. In over 50 years of ministry the Lord has always provided exactly what is needed for the completion of His calling. When the Lord calls He equips, and provides for the ministry of those called. We can say with our whole heart, "I saw God do it!"
Go to the Missions Index and discover hundreds of testimonies and mission reports to this great fact in our lives.
I SAW GOD DO IT! are reports on what God is doing in these evangelism workshops, Bible institutes and seminary extension programs, medical-dental evangelism teams, church construction and evangelistic opportunities.
Thank you for praying and supporting Abide in Christ. Abide in Christ could not exist without your prayers and financial support.
There are no paid employees of Abide in Christ, Inc. Wil and Ann and board members are non-salary, full-time, volunteers.
All donations are used for mission projects and evangelism and teaching mission trips.
WHAT YOU CAN DO
Partnership missions gives you and opportunity to become personally involved in what God is doing in world missions.
Pray daily for the Abide in Christ ministries. Pray for wisdom for evangelism and doctrine training for pastors in future Bible conferences. Pray that we will be sensitive to the Holy Spirit's leading, and that we will walk by faith as He leads.
Give financially. We are a faith mission and are dependent upon your financial gifts. Please pray about becoming personally involved in he support of our mission. Consider a faith promise: "As long as the Lord provides I will give __ $25 __ $50 __ $100 or $ ___ a month."
All gifts to Abide in Christ, Inc. are tax deductible under IRS 501 (c) (3) tax exempt status.
Abide in Christ, Inc.
P. O. Box 17921
Hattiesburg, MS 39404-7921
Email:
Up-to-date mission reports and prayer requests:
www.AbideInChrist.com/missions/









Abide in Christ (c) 2016.  

Bible word studies for sermon preparation, messages, devotions and personal Bible studies with abiding principles and practical applications.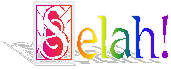 Index of 365 devotions and sermon starters.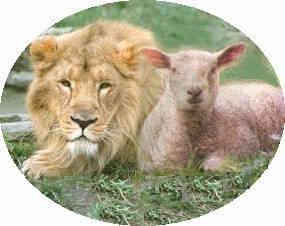 Study the master theme of the Bible with these prophecies and types in the Old Testament of the coming of the Messiah, Jesus Christ.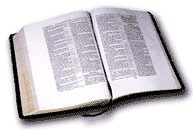 Free Sermons and Bible studies indexed by Scripture reference and doctrinal studies.