Let the Bible tell its own eternal message.
Index Old Testament Bible Studies & Sermons
Index New Testament Bible Studies & Sermons
SERMONS PREACHED AT DIXIE BAPTIST CHURCH 2020-23
Response form for Abide in Christ. Here is the best way to contact us. We would love to hear from you.
OLD TESTAMENT STUDIES
NEW TESTAMENT STUDIES
Only the Father Knows when Jesus will Return Chronological chart of Acts of the Apostles and Paul's Epistles.  PDF
Hebrews 2:1-4 Warning Against Drifting
PDF
Webmasters: Abide in Christ sermons and Bible studies are found on many websites. Please feel free to use our resources. If you do choose to use them please link back to www.AbideInChrist.com  Thanks
Please Report BROKEN LINKS

Poems on the Book of  Revelation

Poetic Reflections on the Psalms  by Rex Henderson

Poetic Reflections on the Psalms by Rex Henderson

Statement of Faith and Doctrinal Beliefs taught in the expository sermons, Bible studies and daily devotions on Abide in Christ.

Chicago Statement on Biblical Inerrancy
CONTACT INFORMATION
Wil Pounds is a Baptist missionary. "The best resume are Wil's Bible studies and sermons found on Abide in Christ," says Lee Goudelock. You can use this convenient Immediate Email Response Form to communicate with Wil. 

Ama a Cristo  - Aqui Permaneced en Cristo

Message by Wil Pounds (c) 2021. Anyone is free to use this material and distribute it, but it may not be sold under any circumstances whatsoever without the author's written consent.  

Wil is a graduate of William Carey University, B. A.; New Orleans Baptist Theological Seminary, Th. M.; and Azusa Pacific University, M. A. He also has extensive studies in international organizationl development. He has pastored in Panama, Ecuador and the U. S, and served for over 20 years as missionary in Ecuador and Honduras. He had a daily expository Bible teaching ministry head in over 100 countries from 1972 until 2005. He continues to seek opportunities to be personally involved in world missions. Wil and his wife Ann have three grown daughters. He currently serves as a Baptist missionary and teaches seminary extension courses and Evangelism in Depth conferences in Honduras, Nicaragua, Peru, India, and Ecuador. Wil also serves as the International Coordinator and visiting professor of Bible and Theology at Peniel Theological Seminary in Riobamba, Ecuador.

Unless otherwise noted "Scripture quotations taken from the NASB." "Scripture taken from the NEW AMERICAN STANDARD BIBLE®, © Copyright 1960, 1962, 1963, 1968, 1971, 1972, 1973, 1975, 1977, 1995 by The Lockman Foundation Used by permission." (www.Lockman.org) Scripture quoted by permission. Quotations designated (NET) are from the NET Bible® copyright ©1996-2006 by Biblical Studies Press, L.L.C. http://www.bible.org/. All rights reserved.  


Key Word Studies on Bible Doctrines
Bible word studies for sermon preparation, messages, devotions and personal Bible studies with abiding principles and practical applications.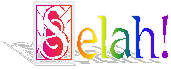 Index of 365 daily Bible studies and sermon starters.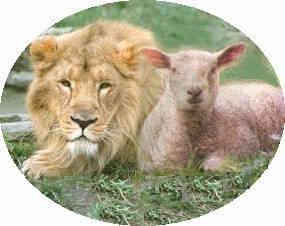 Study the master theme of the Bible with these prophecies and types in the Old Testament of the coming of the Messiah, Jesus Christ.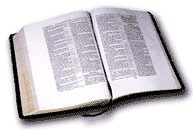 Free Sermons and Bible studies indexed by Scripture reference and doctrinal studies.